What is Fractional Laser Resurfacing?
Fractional laser resurfacing is a procedure that uses very tiny microlaser beams to make tiny perforations in the skin. These tiny perforations are then healed by the body creating new collagen and in the process recontouring wrinkles, acne scars, large pores and other imperfections.
History of Fractional Resurfacing
Fractional Laser Resurfacing has been around since 2005. Since that time, there have been many improvements to the technology including changing the wavelength of the laser light to achieve better tissue absorption. This means that skin concerns like wrinkles and acne scars are more easily improved with newer fractional technologies. it also means that we can easily treat those with darker skin types, including African American.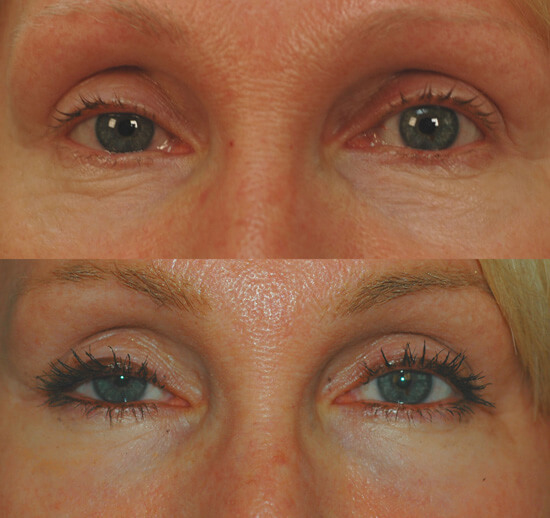 Newer Fractional Resurfacing
In addition, newer technologies added the ability to use a function commonly referred to as "coagulation", which is a method for heating and contracting deeper dermal tissue during the resurfacing process. Using coagulation in the laser resurfacing process helps to produce the amazing eye rejuvenation results seen below. Finally, deeper penetration of newer technologies and larger sized fractional perforations allow for more significant improvements in few treatments.
To find out more about Sciton Profractional laser resurfacing, contact us for a free consultation.
---