Under Eye Bags are a big concern for many of our patients. And while surgery is always an option, many of the patients we see are not ready to go under the knife and are turning to fillers for under eye bags.
Restylane is a Hyaluronic acid product that works by adding volume under the eyes where fat and or collagen have been lost. Adding volume can help to fill the hollow area under the eyes and to smooth out bumpy fat pads (eye bags).
The severity of the eye bags will determine if a patient is a suitable candidate for injection procedures. The male patient shown below was a good surgical candidate because he had some excess skin below the eyes. Because the patient was only looking for a short term results, he was not interested in a surgical option and chose the Restylane injections. We were able to get some nice improvement for him without surgery.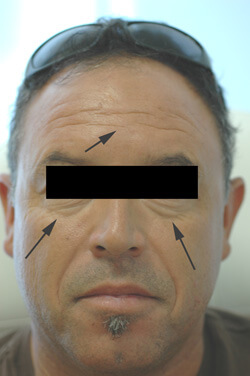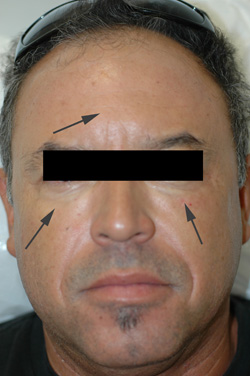 Technique Matters for Under Eye Injections
The technique used for treating under eye bags is important in determining the quality of result you will achieve. "Under the muscle" is a technique we use to ensure that the injection procedure results in a smooth appearance for this area. The skin is very thin and if the product is injected over the muscle, more bruising will occur and the product has a higher probability of looking lumpy.
Contact us today to schedule a FREE consultation!

---