At Celibre Medical, we approach acne from a different perspective. We truly understand how your acne can impact your entire life…not just your skin. We are committed to providing you with the safest, most innovative, and personally tailored acne treatment plans.
Part of this relationship involves straightforward advice and recommendations for ways to manage your acne. Our practitioners have spent years learning and observing what works for the treatment of acne and what doesn't. Many acne patients come to us extremely confused about what products are "good for" or "safe" to use on their skin. One of the most frequent of these products is mineral makeup.
Infomercials and other forms of direct-to-consumer marketing would have you believe that mineral makeup is an answer (almost a treatment) for acne and acne-prone skin. We believe the opposite. There are many terms that get thrown out there in these marketing ploys: oil-free, safe for sensitive skin, mineral-based, natural, etc. While all these tend to lead you to believe that they are good for acne, they actually aren't. For a product not to be acne-stimulating, it needs to be labeled non-comedogenic.
Non-comedogenic means that a product doesn't block or clog pores – which is the first step in the formation of acne. While the mineral makeup manufacturers typically don't use this term, they use almost everything else to lead you to believe that their products are good for acne. It's no surprise that most of our acne patients are hesitant to give up mineral makeup. They've been falsely led to believe that it's helping when more than likely, it's only been adding to their acne problem.
We understand this may be an unpopular opinion. We also can't prove our position with any formal research or outside verification. This is simply our professional opinion based on years of clinical observation.
Mineral makeup is extremely difficult to remove (fully) from the skin. We have had negative skin reactions occur during laser treatments due to mineral makeup. This leads us to believe that there is a "residue" of mineral-containing particles lodged within the pores even after several washings.
Celibre Medical has repeatedly contacted the manufacturers of several prominent mineral makeups asking for research or documentation supporting their claim of being "safe" for acne patients. We continue to receive no response.
Every acne patient who we have persuaded to discontinue the use of mineral makeups has seen improvements in their skin–every single one!
We are not against these companies or products at all. But we are against what we believe to be false advertising claims of being "safe" or "helpful" for acne-prone skin. Our years of real-world experience and clinical observations tell us this just isn't true! We don't promote one product over another, but we do want our patients to get better. And this means we discuss the use of appropriate skin care products that help us reach this goal, not sabotage it.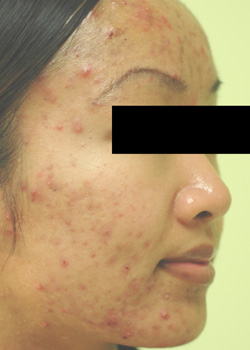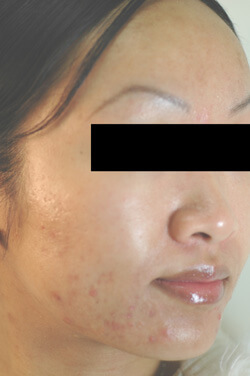 ---