There are some things that get better with age: wine, cheese, and a good pair of blue jeans. Unfortunately, most of us know that our skin doesn't make the list.  If you've noticed unwelcomed signs of aging skin, perhaps you've tried skincare products, had laser therapy or are considering all the above!
Science has helped us better understand how and why we age. Generally, there are two types of factors that influence the changes we experience through the aging process: intrinsic and extrinsic factors.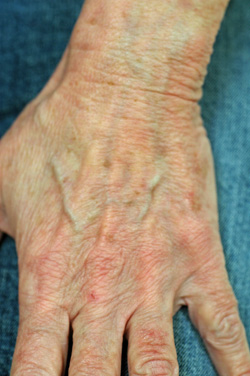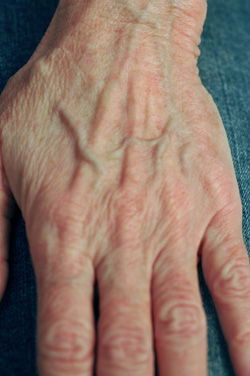 Extrinsic factors are the things outside of our bodies that influence the aging process. Sun exposure, environmental pollution, and smoking are all examples of extrinsic aging factors. Recently, research has suggested that certain lifestyle factors can influence how we age. Marital status, stress and depression can all accelerate aging.
Intrinsic factors are unique to each of us and can affect how we age. Genetic predisposition to disease and hormonal levels are two examples of this type of factor. Sometimes, the two types of factors can compound one another. For example, it has long been recognized that Asians who smoke have a higher rate of facial lines and wrinkles than non-Asian smokers.
Consider too that the extrinsic factors of anxiety, stress and depression trigger internal hormonal changes that can affect aging. All this is to say that there is overlap between the two types, and sometimes, there is little we can do to control both.
If you've read this far, then you're very interested in your aging process and highly motivated to take steps to slow it down.  Despite all the technological advances and scientific breakthroughs that have contributed to the development of the anti-aging industry, there is one, simple item that most people forget about every day that can make the biggest difference in our skin: sunscreen.
Ultraviolet radiation (sun exposure) is the number one extrinsic aging factor.  You could spend thousands on injections and laser procedures, but if you're not wearing sunscreen every single morning, you might be throwing that money away! It's true! Protect your skin and the investment you make in it by applying a readily available sunscreen every morning. It takes just seconds a day, the return on your investment is huge, and we promise it is the number one thing that you can do to slow down the effects of time and help your skin age more gracefully!
 
Age Spot Removal Before and After Photos
Laser Treatments for Age Spots
Laser Age Spot Removal Free Consultations
---