What are your tattoo removal prices?
This is a very common question asked by potential tattoo removal patients calling into our facility, especially for patients that are pressed for time because they cannot easily get out of work. While we would love be able to quote exact tattoo removal prices over the phone, in most cases it is impossible for a number of reasons.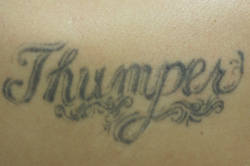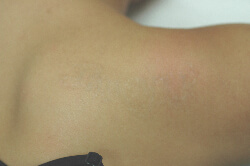 The total cost of laser tattoo removal treatments is dependent on the cost per treatment AND the total number of treatments. An accurate assessment of the number of laser treatments required for tattoo removal cannot be done over the phone, and that is why we suggest our patients visit us for a free tattoo removal consultation before providing estimates. The biggest mistake we find our patients (and potential patients) make regarding laser tattoo removal prices is that they ask how much one treatment is rather than focusing on how many treatments the whole process will take and whether or not they will get complete removal of the tattoo. We often treat patients that have had 2, 3, or 5 treatments at another facility only to come to ours because of lack of results. The problems may lie in the type of laser being used for the tattoo removal or the expertise of the practitioner doing the treatments. In either case, these patients have received subpar tattoo removal treatments (in most cases for cheap tattoo removal prices) and by the time they reach us are essentially starting their treatment program over. This is why we encourage our patients to understand how much experience the facility and practitioner have in providing laser tattoo removal treatments and what kind of tattoo removal lasers will be used.
Another reason we ask patients to visit the facility is that we want to have a look at the color and quality of the tattoo ink. Poor inks degrade more quickly and therefore require less laser treatments. Colors like orange, yellow, pale blue and green are more difficult to remove and require more laser treatments. For these reasons, it is always better for us to see the tattoo in person before making an accurate assesment of the what the total laser tattoo removal prices would be.
In summary, Celibre Medical tattoo removal prices are based on the type of tattoo, the time involved in the treatment, the color of the tattoo, the quality of the ink and the laser to be used in treatment. All of these factors are better addressed in person than over the phone. In general, our laser tattoo removal costs range between $150 and $400 per treatment.
---