If you've been thinking about dermal filler injections, you may have asked yourself the question…what happens if something goes wrong or you don't like the way you look? We understand. Making the decision to change your appearance, hopefully for the better, also requires you to consider the potential risks as well.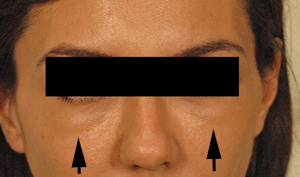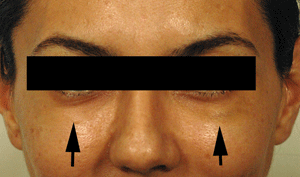 Juvederm Injections Before and After Vitrase reversal
At Celibre Medical we thoroughly discuss your concerns, evaluate your individual features, and then educate you fully on all your treatment options. Not every practice does this.  Too often, we see a patient like you from another practice who wasn't fully informed of the risks, or just had subpar work. Thankfully, if these cases involve the use of one of the hyaluronic acid-based fillers (Juvederm, Restylane, Restylane Lyft, Voluma, Belotero, etc.) we have an enzyme that we can inject to reverse the effects of these fillers. It's called hyaluronidase or Vitrase.
Vitrase works by breaking down the chemical bonds between the molecules of hyaluronic acid (HA) effectively dissolving the gel and reversing the injection procedure. It starts to work pretty quickly — usually within hours and can completely get rid of Hyaluronic Acid based fillers in about a week or so.  It's important to point out that Vitrase only works on HA-based fillers. There is no reversal of the other types of fillers like Radiesse, Sculptra or Bellafill.
To give you a better idea of what Vitrase can do, take a look at the before and after photos of a patient we treated below. She had had Juvederm injections beneath her eyes at another practice. Unfortunately, the filler was placed too close to the skin's surface. This gave her a swollen and puffy appearance in her lower eyelid. Sadly, she'd suffered for about a year looking and feeling miserable. Within minutes of her Vitrase injections, she looked better and had a smile back on her face!
---