The term "facial rejuvenation" is becoming more popular because there are so many treatments offered that claim to offer a more youthful appearance. Rejuvenation of the face involves texture improvement, removal of facial discoloration (brown/red), pore size reduction, skin tightening, and improvement of fine lines and wrinkles. There is the concept of the four R's that capture the goals of rejuvenation: Relaxing, Refilling, Removal and Resurfacing.
Relaxing
Relaxing hyperactive muscles with the use of Botox (Dysport) will soften or remove fine lines and wrinkles. Repetitive contraction of facial muscles create wrinkles in the eye area, around the mouth, the forehead, and between the eyebrows (frown lines). Botox Cosmetic (Dysport) is also used to soften a "pebble chin" or to correct a mouth frown wherein the corners of the mouth are turned down.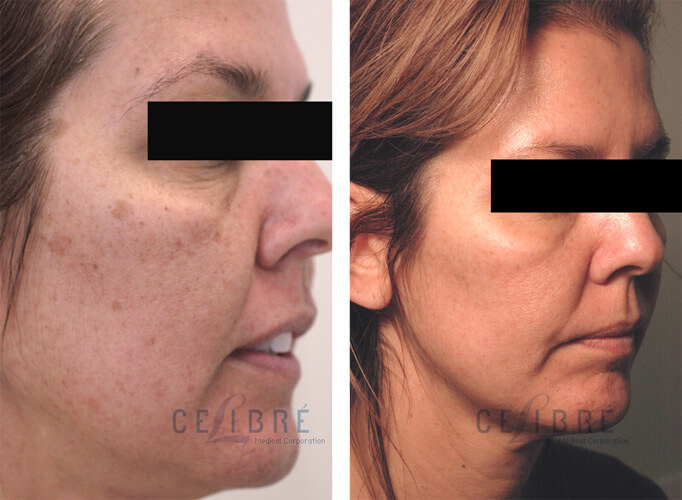 Refilling
Filling deep wrinkles and folds of the face using hyaluronic acid fillers (ex: Juvederm, Restylane, Perlane), Radiesse, Sculptra, etc. is an excellent way to resolve the deeper folds and volume loss that cannot be addressed with Botox. The most common area where fillers are used is the nasolabial folds which are referred to as laugh or smile lines around the nose and mouth. Dermal Fillers are used to augment and define the mouth, add support and smoothing to the lower mouth and chin area (marionette lines), and to add volume to the hollow areas of the cheeks and temples. The concept with fillers is to focus on shaping the face rather than just filling lines and wrinkles. As we age, the mid-face area changes becoming thinner and droopier. By restoring volume to the upper cheeks and filling the tear trough area (area below lower lid and orbital rim), the shape of the mid-face is improved to create a more youthful appearance.
Resurfacing
Laser refers to improving the texture of the skin. In our practice, we utilize the Scition Profractional laser which works by removing the outer layers of the skin while stimulating collagen remodeling. Although there are many types of lasers offered that claim to achieve these goals, we have found that the CO2 and Erbium lasers are "tried and true" for producing textural improvement to the skin.
Removal
Removal refers to discoloration of the skin, most often brown sun damage. We use q-switched lasers to permanently remove brown spots and sun damage creating a smoother and more even appearance. We combine this procedure with pulsed due lasers to remove small blood vessels and general redness.
Facial Rejuvenation Summary
There is not one particular treatment plan that is appropriate for all. We believe that the best treatment plan is a customized one that sets forth realistic expectations and is mindful of the patient's goals, concerns, budget and lifestyle. Between laser treatments, Botox (Dysport) and dermal fillers, we can usually develop a plan to help our patients meet their goals.
---