Laser skin resurfacing may be accomplished with several different types of laser technology. At Celibre, we rely on a tried and true laser resurfacing technology called the Erbium YAG laser.
The Erbium laser works by removing the outer layers of the epidermis to dramatically resolve pigmentation and to improve fine lines, wrinkles, acne scarring, and skin laxity. In addition to ablating (removing) the outer layers of the epidermis very precisely, the laser also sends much heat/thermal energy down into the deeper layers to promote new collagen stimulation. Because collagen is the building blocks of our skin and tissue, this is a very desirable outcome and leads to the reduction of fine lines and wrinkles.
Laser Resurfacing Program, celibre.com/laser-resurfacing
Schedule a FREE consultation for Laser resurfacing at celibre.com/contact-list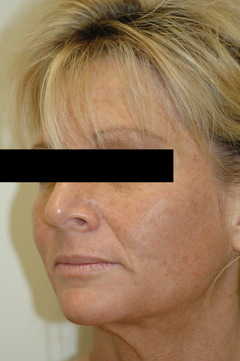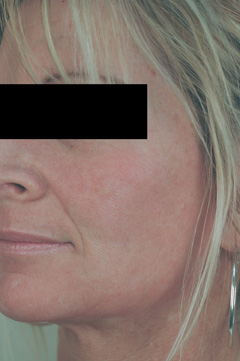 Laser Resurfacing Before and After Pictures, celibre.com/laser-resufacing-ba
Most patients benefit from a series of three erbium laser treatments spaced four weeks apart. The downtime associated with the erbium laser resurfacing treatments is referred to as "social downtime" because you can go out and about if you need to, but most prefer not to because of redness or peeling. This term implies that one may not feel comfortable with their appearance for approximately 4 to 5 days following the procedure although there is minimal discomfort during the healing phase. Most patients return to their usual activities of work and school after five days if not sooner.
Although there are a myriad of brand names, newer technologies, etc. – we believe the erbium laser provides our patients with the most consistent and positive laser resurfacing outcomes.
Lori Haney, RN, MEP-C
Certified Medical Laser Safety Officer
---