We often get the question from patients about what happens to the dermal fillers after we inject them into the skin (hyaluronic acid products such Restylane, Juvederm and Perlane). Because Restylane, Perlane and Juvederm dermal fillers are made of naturally occurring hyaluronic acid, the product is broken down and eliminated by our bodies slowly over time. Nothing remains in our systems after Restylane, Juvederm or Perlane has degraded and these products are perfectly safe because hyaluronic acid is made naturally in the body.
See the Restylane before and after pictures showing chin augmentation. Patient was losing volume on the side of the chin, causing the edge of the mouth to droop slightly. Filling the side of the chin with Restylane supports the mouth and make for a smoother, fuller appearance.
Read About All Celibre's Facial Shaping Techniques
Los Angeles Restylane treatments by Celibre Medical, celibre.com/restylane.
FREE Restylane consultation with Celibre Medical, celibre.com/contact-list.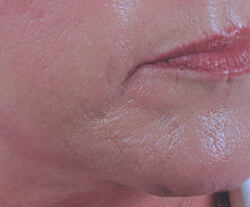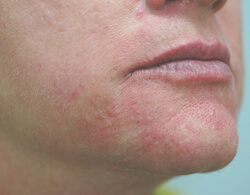 More before and after pictures of Restylane injections at
celibre.com/restylane-injections-before-after-pictures-photos.
Lori Haney, RN, MEP-C
CMLSO
---