A good faith exam is a brief meeting wherein the physician (or an advanced practice practitioner such as a Nurse Practitioner or Physician Assistant) assesses the patient, makes note of their history, and explains the procedure prior to the first treatment at that particular facility BEFORE a Botox, Restylane, etc. injection is undertaken. Thereafter, no further exams are required and those that are properly licensed medical professionals may then administer all future treatments. This exam is part of the intake and medical history required to provide a prescription for the patient (Botox, Restylane, etc. are all prescription pharmaceutical products).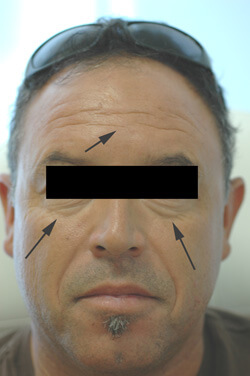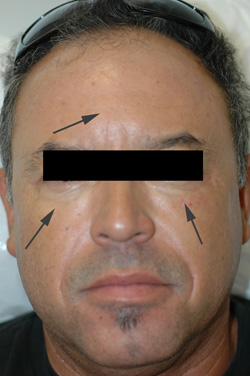 Each state dictates its own legislation through their State Medical Board and/or Board of Registered Nursing to determine the scope of practice for those performing medical procedures. Currently, California has determined that the administration of Botox Cosmetic must be carried out only by a Registered Nurse (RN), Physician Assistant (PA), Nurse Practitioner (NP), or Physician (MD). In addition, if the physician is not the practitioner performing the first Botox, Restylane, etc. procedure, it is mandated that a "Good Faith Exam" must be performed by the physician overseeing the practice or by an individual with an advanced practice degree (Nurse Practitioner or Physician Assistant) before the first Botox, Restylane, etc. injection may take place. For example, if the nurse is going to perform the injections, it is required that the good faith exam be completed by the advanced practitioner – MD, PA or NP – before the injections may commence.
Although this requirement may seem uneventful and more of an inconvenience for patients and practitioners alike, we believe that it is a very necessary step in ensuring that current California legislation is respected and carried out as mandated. For those practitioners who knowingly disregard current state requirements or plead ignorance, we would call into question their ethics and also mention that they are breaking the law.
Patients, consumers, and all practitioners should be concerned with this "good faith exam" issue for Botox, Restylane and other injectables as state requirements continue to evolve to keep pace with this growing practice of medicine.
---