Have you recently had cosmetic injections of dermal fillers such as Juvederm or Restylane and are unhappy with the result? Maybe you're happy with one side of your face, but not the other? If you've locked yourself away in your bedroom thinking that you'll just have to live with your "bad filler", think again!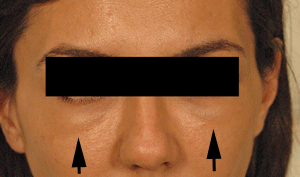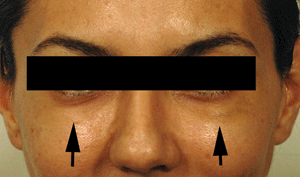 Hyaluronidase is an enzyme that can be injected to dissolve fillers like Restylane, Juvederm, Lyft, Belotero and more. It is quick, easy and relatively painless. Best of all, hyaluronidase begins working almost immediately to dissolve the bonds between the molecules of hyaluronic acid that make up popular filler products like Restylane, Juvederm, Restylane Lyft and Belotero.  Because it only works on hyaluronic acid, hyaluronidase cannot dissolve other types of fillers like Radiesse, Sculptra and Artefill/Bellafill.
You may need more than one injection session to completely dissolve your unwanted filler, but many people get good results after their first round of injections and many see full results within just 1 to 2 days!
Hyaluronidase goes by many different trade names: Vitrase, Wydase, Amphadase and Hylenex are the most common. Here at Celibre Medical, we use Vitrase and find that it gives very good results for our patients. To see an example of the excellent results we've achieved with Vitrase, take a look at the photos on this page.
Don't live with dermal filler that you don't like are aren't 100% happy with. Let us help you today get the results that you really want and will love!
---