Reversing Juvederm, Restylane, etc.
We get asked this question often by patients who have been injected at other practices and are unhappy with their results. They are looking for solutions for how to reverse Restylane or Juvederm injections and they find us when they look for options.
What is Hyaluronidase?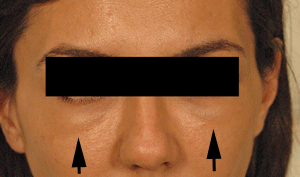 Hyaluronidase is an enzyme that is designed to break down the Hyaluronic acid gels that comprise dermal fillers such as Restylane, Perlane, Juvederm, Voluma, Belotero and others. When injected, Hyaluronidase immediately goes to work breaking down the injection product so that the patient looks the same as prior to the dermal filler injections. The procedure is has little discomfort and is quick. The results are seen between an hour and 1-2 days. Multiple injections can sometimes be required but in many cases, the first injection of Hyaluronidase dissolves the dermal filler completely.
Hyaluronidase Only for Hyaluronic Acid Products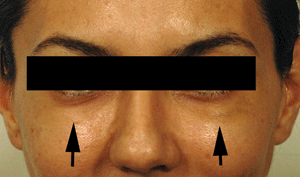 Hyaluronidase is not effective for products such as Radiesse, Sculptra and Artefil that do not use Hyaluronic acid as a base for the product. These longer lasting fillers are not reversible with Hyaluronidase. Tade names for Hyaluronidase include Vitrase, Wydase, Amphadase and Hylenex. While we have not tried all of these products, we have found Vitrase to work very well.
To see an example of a Vitrase Hyaluronic acid based reversal of Juvederm, check the photos below. If you need to reverse a dermal filler injection, contact us today for more information.
---