Did the younger you have thick, dark eyelashes? Have your lashes become sparse, thin and shorter with age? Have you thought about starting eyelash extensions, but don't want to commit to the time, expense and maintenance that they involve? If so, then you may want to consider Latisse.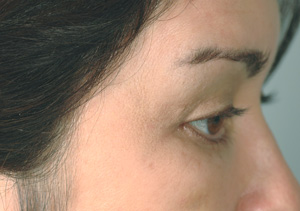 Latisse is the first and only FDA-approved prescription for small and thin eyelashes. Since 2008, it has helped millions of women regain the long, lush lashes of their youth and helped many have the best eyelashes of their entire life! It is a trusted and tested medication produced by the company Allergan, the makers of Botox Cosmetic.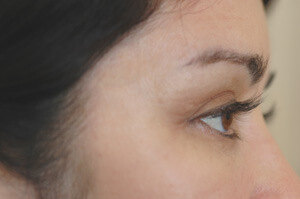 When you use Latisse consistently over a period of 12 to 16 weeks, you will see longer, thicker and darker eyelashes. And because you only have to apply Latisse to the upper lash line once daily, it is an easy, quick and financially attractive alternative to extensions. Many women like that Latisse enhances and encourages the growth of their own eyelashes giving them results that look natural—not the obviously enhanced look that women with eyelash extensions have. Another plus is that many patients find that their morning mascara routine is obsolete once they start using Latisse!
Latisse is a medication. Therefore, you will need a prescription from a licensed practitioner before you can purchase and use it. At Celibre Medical, we follow the legal guidelines set by the state of California that require you to have a "Good Faith Exam" with our physician or advanced practitioner.
If you've dreamed of longer, darker and thicker eyelashes, try Latisse. Backed by the trusted name of Allergan, it is the only product on the market that has the research and real-world results proving that it's safe and really works!
---