Both Restylane and Juvederm are very good, reputable hyaluronic acid injection products that are FDA-approved cosmetic dermal fillers. Hyaluronic acid is a naturally occurring compound in the body. What makes this compound so special is its unique ability to absorb approximately 1,000 times its weight in water. By absorbing so much water, hyaluronic acid (Restylane and Juvederm) has a plumping effect on the skin. In fact, hyaluronic acid is the reason that baby's skin is so soft and plump. Babies have much higher levels of hyaluronic acid in the skin that adults do.
Restylane and Juvederm are classified as non-animal based hyaluronic acid fillers. Some hyaluronic acid fillers are rooster or bovine derived which require allergy testing, but both Restylane and Juvederm are free from animal proteins and are a synthetic form of hyaluronic acid.
Read About All Celibre's Facial Shaping Techniques
Restylane Injections by Celibre Medical, celibre.com/restylane
Schedule a FREE Restylane consultation with Celibre Medical, celibre.com/contact-list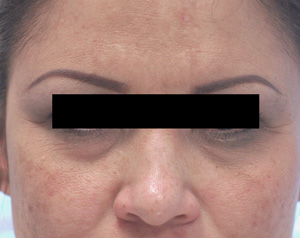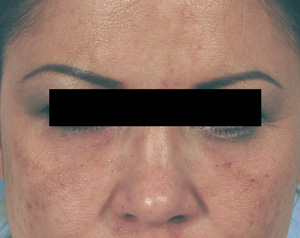 More before and after pictures at celibre.com/restylane-injections-before-after-pictures-photos
Cosmetic dermal fillers like Restylane and Juvederm work by adding volume and stimulating collagen production in the areas that they are used. Restylane and Juvederm injections provide an excellent means to shape the face, restore lost volume, and augment what we already have.
Lori Haney, RN, MEP-C
Certified Medical Laser Safety Officer
---