We are asked often by our patients why Botox prices are different at each medical office. There are a number of reasons why this is the case, but the more important reasons for our practice are outlined below. Even though Botox (the product) is the same at each office (unless it is diluted incorrectly – see item 2 below), Botox (the service) is not the same at each office. The skill of each practitioner determines how good your results will look and how long it will last. At Celibre, we don't just inject. We pride ourselves on shaping the face, and patient education is a key aspect of why our injectable patients keep coming back. Staying current on our injection training allows us to offer the latest injectable techniques to our patients. The old saying "you get what you pay for" applies in the case of Botox prices.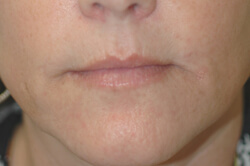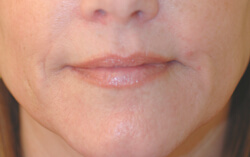 Botox Injections for smoker's lines
1. One patient let us know that an office down the street was selling Botox for $8 or $9 per unit. In many (or all) cases, the offer of $8 – $9 per unit of Botox is a one time only deal for new patients. After this expires, the patients are charged a higher price. So, unless you move from facility to facility each time you have treatment at the introductory rate, there is usually no way to continue to get this rate, and each time your Botox injector will be different. We feel there is value in knowing the Botox practitioner that will perform your treatments over and over again and knowing that this person understands your needs and facial anatomy.
2. There are Botox physicians that will not dilute Botox according to manufacturer's recommendations. In these situations, a higher dilution rate actually means less units of Botox are injected, resulting in results that fade away more quickly (several weeks to 2 months). While we cannot verify this for any particular facility, we know that over-dilution of Botox does occur.
3. The most important reason that we have not matched competitors' Botox pricing in the past is that we actually want our Botox patients to be informed and educated about their procedures so we spend more time than many of our competitors involving our patients in their care plan and educating them about Botox injections. It takes us time to make sure our patients know and understand the Botox procedures we are providing and are taking an active role in their care. In addition, our Botox injection nurses go through ongoing training regarding new and better Botox injection techniques to shape the face and provide better longer lasting results for our patients. This investment in education takes time and money on our part, but ultimately leads to better results for our Botox patients.
4. The Botox good faith exam. It is little known among consumers in California that Botox is a prescription. Many medical facilities that inject Botox never have the patient meet with an MD, PA or NP before providing the product, which is a violation of California law. Many facilities we know of that are providing "discount Botox injections" are not having the MD, PA or NP meet with the patient beforehand to evaluate them for something called a "Botox good faith exam" before received Botox injections. This exam, while relatively routine, is an important component of legally providing Botox to a patient in the state of California and it is routinely skipped by many discount Botox facilities – in violation of California law.
5. At Celibre, we try to make Botox affordable for everyone and one of the ways in which we do this is offering a Botox rewards credit program that saves you 5% off your purchasing on future treatments. If you purchase $500 worth of injection services, you earn $25 free in future Botox, Restylane, Juvederm and Perlane credits. This credit applies for all injectable procedures.
6. We have a referral credit program that works the same way. If you refer a friend and they purchase $500 worth of services, you will receive a $25 credit on your own services in the future. This can be applied for every referral you make.
Lori Haney, RN, MEP-C
Certified Medical Laser Safety Officer
---