Celibre Medical Corporation specializes in laser procedures for Asian skin. Don't just take our word for it, though. Let our experience speak for itself: 25% of our patients are of Asian descent, including Japanese, Chinese, Thai, Korean, Vietnamese and East Indian heritages. And in just the past few years alone, we've preformed over 75,000 laser procedures. So, we feel confident in saying that we know Asian skin and we know it very well.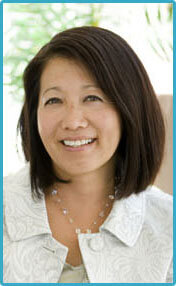 Our nurse manager in our Los Angeles office is Mrs. Lori Ishii. She is Japanese and has brought a wealth of knowledge and first hand expertise in the intricacies and nuances of treating our Asian patients.
One of our most popular and effective treatments that we offer is Asian skin lightening. Because we have over 20 different types of lasers, we can custom create a treatment program for any skin type, and we've become quite good at helping our Asian patients achieve beautiful, clear, even skin. But our expertise doesn't stop there. From acne to age spots, scars, melasma and more, Celibre is well equipped to handle almost any concern that our Asian patients may have and do it successfully to boot.
Our founder, Dr. Harold Kaplan, is a board certified plastic surgeon with over 15 years of medical laser and laser skin care experience. Since he began performing laser resurfacing in the early 1990's, he's been on the leading edge of the laser medicine field and a thought leader in the Southern California area. Come in and see us today and let us discuss how our expertise can get you on the road to clearer, brighter, more beautiful skin.
Contact us today for FREE Asian skin lightening consultation!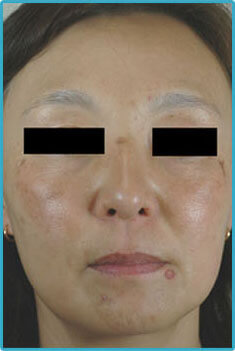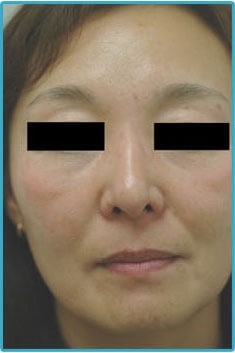 Melasma Before and After Photos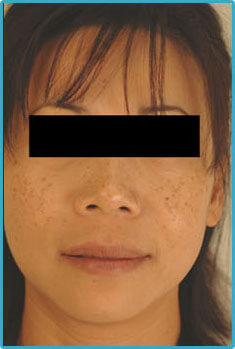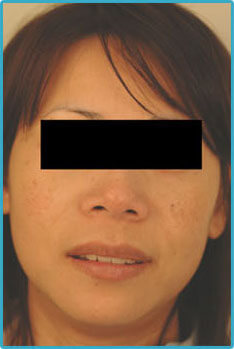 Age and Sun Spot Laser Removal Before and After Photos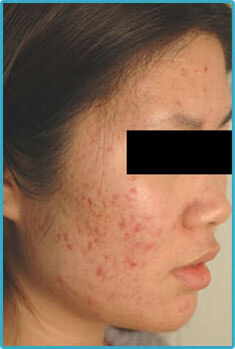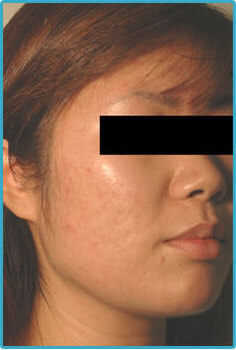 Acne Laser Treatments Before and After Photos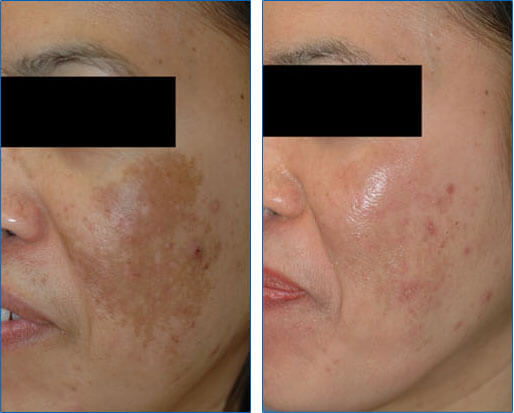 Melasma Laser Treatment in Orange County before and after pictures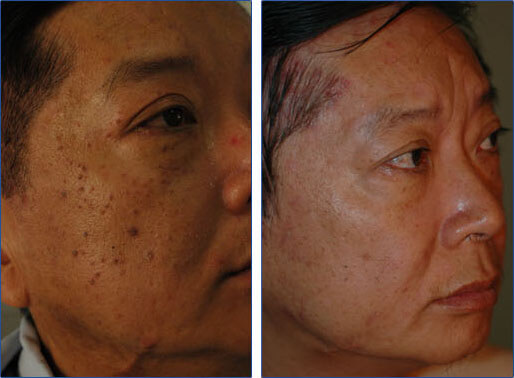 Laser sun spot removal (Dermatosis Papulosa Nigra Treatment) before and after photos.
Asian Skin Whitening procedures also available.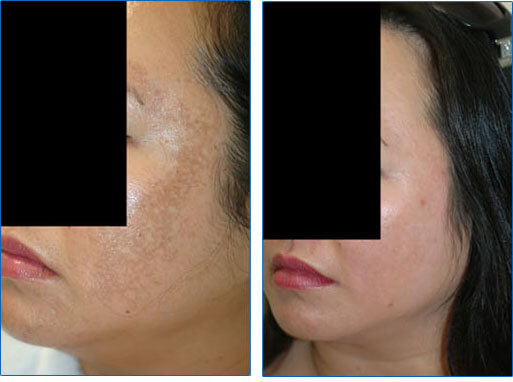 Laser Melasma Treatment in Los Angeles before and after pictures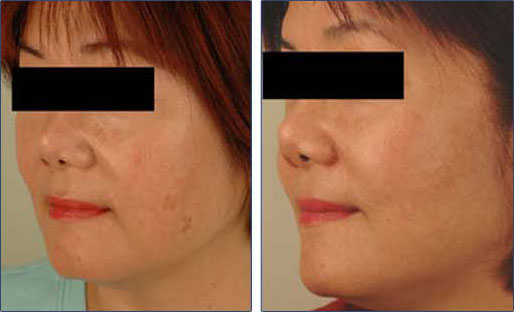 Age spots before and after 6 Nd:yg laser treatments

Laser age spots treatment before and after pictures
Click below to learn about safe, effective laser treatments and injections for Asian skin:
Sun Spot Removal, Age Spot Removal, etc.
Melasma Treatment (Facial Blotching)
Laser Resurfacing for Wrinkles, Sun Damage
Stretch Mark Removal and Reduction
Spider Veins & Other Vascular Lesions
Laser Scar Removal, Keloid, Surgical, Etc.
Neck and Chest Sun Damage (Poikiloderma)
Vascular Birthmarks (Port Wine Stains)