Overview | Before/After Pictures | Cost
Dysport has been used for over 10 years to treat many cosmetic problems.  In addition to frown lines, its also been used to help a condition that causes excessive under arm sweating called hyperhidrosis.  It was first developed in the United Kingdom in the early 1990's and has since helped people with all kinds of medical problems:  neurological disorders, ophthalmic problems, nervous ticks and twitches and muscle spasms of the face.  A versatile wonder, Dysport is really an easy, effective treatment to help you get rid unwanted lines and wrinkles.
At Celibre medical, our injectors have extensive experience using Dysport.  They are constantly engaged, learning the very latest, up-to-date information and techniques so that they can give you the best results possible!
During your Dysport treatment, a very small needle is used to inject precise amounts of the drug into the target muscles.  While it generally isn't painful, it may feel like a small pinch.  No local anesthetic is needed, but if you would like to use an ice pack to the area prior to injection, we are happy to provide that for you.  Any additional comfort measures you would like are available; our goal is to give you the best experience possible!  Total treatment time should be no more than 30 minutes, and over the course of the next few days, you will watch those lines and wrinkles fade away!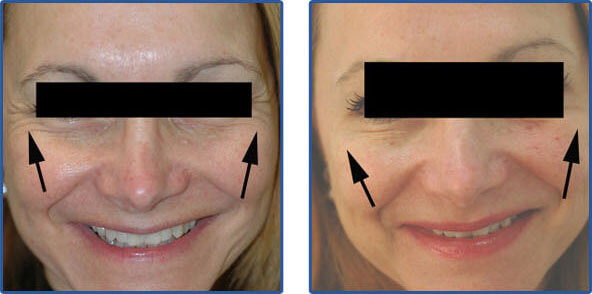 Visit our Dysport injections before and after photos
Contact us today to schedule a FREE Dysport Injections consultation!


What does Dysport Cost?
Read About Celibre's Facial Shaping Techniques