If you've been researching fractional laser resurfacing, no doubt you've come across a variety of new terms. It can be confusing to understand the options available to you and what they do, let alone choose which one may be best. We'll talk a bit about fractional erbium resurfacing here to help shed some light on this highly effective type of fractional resurfacing procedure.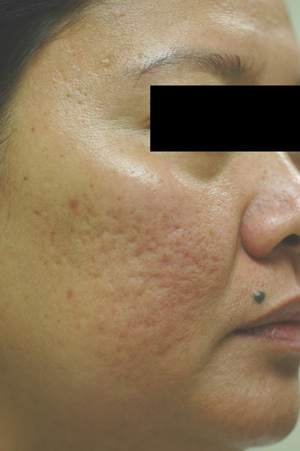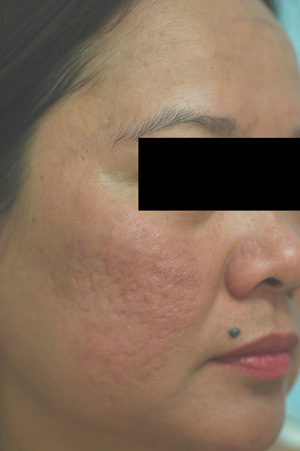 If you haven't already noticed, almost any laser resurfacing procedure out there is compared to CO2 (carbon dioxide) laser resurfacing. Why? Because this laser was the very first that was used to resurface the skin, and despite many other types of resurfacing technologies that have come out since, it's still considered the "gold standard" by most laser practitioners. Why bother with other resurfacing procedures, then? Because while CO2 may be the best (and most aggressive) treatment for lighter skin types, it also has the highest potential for unwanted side effects such as permanent changes in skin color and prolonged recovery times. For these reasons, many new and different types of laser resurfacing have come onto the scene in since 2007.
One of these is the erbium laser. Both erbium and CO2 are "ablative" fractional laser resurfacing procedures. This means that during treatment, skin is physically vaporized or "ablated", an intended effect of the treatment. Ablative fractional resurfacing treatments require more healing time then non-ablative lasers, but they can also mean that you'll see better results. Both lasers treat many of the same skin problems such as acne scarring, wrinkles, sun damage and skin laxity (looseness).
At Celibre Medical, we offer the Sciton Profractional laser skin resurfacing. Out of all the erbium systems, we believe this one delivers the most impressive results consistently for our patients. While there is recovery time, it's much less than you would have after traditional, full field CO2 laser resurfacing.
In terms of safety, the Sciton Profractional is a fantastic option for all patients considering laser resurfacing. We even use it on our African American patients with no hypopigmentation (skin lightening) concerns. If you've been considering fractional laser resurfacing the Sciton Profractional Erbium laser is an excellent choice. Over many years and hundreds of treatments, we've found that it delivers results with a fast recovery and low risk of side effects.
---