We know that red stretch marks can cause much distress for patients like you. Red stretch marks often occur at the beginning, when new stretch marks are first being formed. They also occur more often in light or medium skin types.
Red stretch marks are caused when new blood vessels are created by the body to heal the area in and around the stretch mark. These small blood vessels are very near the surface and can appear as red streaks on the abdomen, love handles and even legs.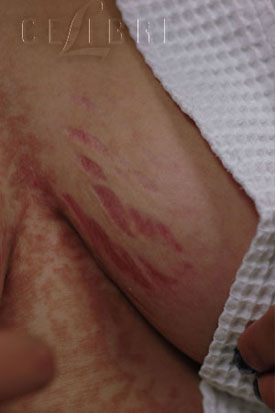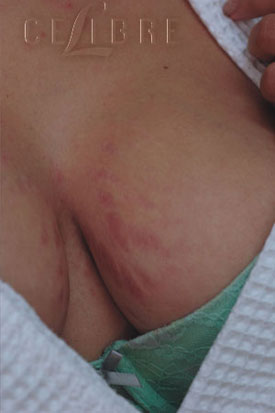 Although these marks can be embarrassing and frustrating, they are easily treated with lasers. Pulsed dye laser treatments are the gold standard for the removal of red stretch marks. These lasers are highly absorbed by the blood in the small capillaries in the red stretch marks. When these small blood vessels absorb laser light, heat is generated, thereby closing them and removing the red color.
To learn more about removal of red stretch marks with lasers, give us a call today to schedule a free consultation.
---