In trying to determine which laser hair removal facility is right for you, it's important to know which type of lasers are safe and effective for your skin type. Let's start by defining the skin types. There are six skin types, I – VI.
Type I skin is of Caucasian descent, is very fair and is typically Northern European or Scandinavian such as Swedish or Irish.
Skin Type II is also fair and is normally associated with Caucasian skin types of European descent. English, German, Russian etc. are usually skin type II.
Skin type III includes Caucasians of Mediterranean descent and some lighter skinned Hispanics. Many Italians, Spanish, Greeks and light skinned Hispanics from South America are skin type III.
Skin Type IV is typically medium skinned Hispanics, Asians, and Persians/Middle Easterners.
Skin Type V is typically light skinned North Africans or African Americans.
Skin Type VI is associated with dark skinned Africans.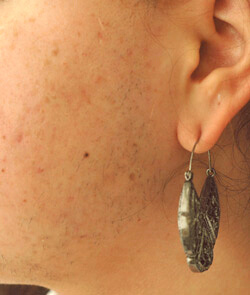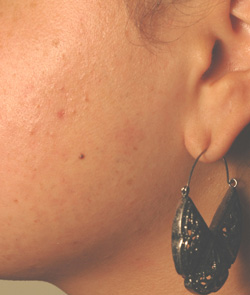 Laser Hair Removal before and after pictures
Now that you know something about your skin type, below are a few laser choices for laser hair removal. There are three fairly well accepted types of Class IV medical lasers for hair removal:
The Diode Laser
The Alexandrite Laser
The Nd:Yg Laser
The most common hair removal laser, the Diode laser, is the Lumenis Lightsheer. Many consider it the gold standard for laser hair removal as it has the widest use among practitioners. The Lumenis Lightsheer is ideal for skin types I-IV and can be used on higher skin types (according to the manufacturer) if certain models of this equipment are used. For the most part, Diode lasers are IDEAL for skin types I-IV, and we would advise you to exercise caution if you are a consumer with skin type V or VI and a facility is using the Diode laser for your skin type.
The Alexandrite Laser is less commonly used laser but very effective for laser hair removal in skin types I-III. Generally it is not used above skin type III because there is a risk of hyperpigmentation (a change in skin color) and or blistering. Although these are potential side effects for any laser treatment, the chance of the side effects happening when using an Alexandrite laser for laser hair removal above skin type III increases greatly. There are several brands of Alexandrite lasers but the Cynosure Apogee is a widely used model.
The long pulsed Nd:Yg laser is used in laser hair removal for all skin types and is the most common laser used for skin types III, IV, V and VI. The reason is that the physical properties of this laser allow it to penetrate more deeply than the first two lasers. By penetrating more deeply into the skin, this laser is able to bypass the upper layers of skin that contain melanin, the body's natural coloring. Melanin can compete with the coloring in the hair for the laser's energy and in dark skinned laser hair removal patients, this laser allows the practitioner to lessen the risk that the laser energy will be absorbed at the surface of the skin (potentially leading to a side effect) rather than at the base of the hair follicle where the energy should be absorbed. There are many long pulsed Nd:Yg lasers to choose from. One common model of long pulsed Nd:Yg is the Sciton Profile. Before choosing a laser hair removal clinic because of their location or their price, consider choosing one based on how well the laser hair removal technology will work for your skin type and how safe it is for you.
Lori Haney, RN, MEP-C
Certified Medical Laser Safety Officer
---