Training Overview | Tuition & Registration | Classes | Cancellation Policy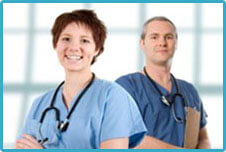 Reservations are taken on a first come first serve basis (maximum 6 – 8 students per class). Seats cannot be guaranteed without a payment.
We accept all major credit cards, checks, cash and money orders.
To register, please contact our office.
Available Classes:
Class 115 – Basic Nonablative Laser Training (8 CE's)
Class A-315 – Acne/Wrinkles – Quantel Medical Aramis (4 CE's)
Class A-320 – Vascular Lesions – Cynosure V-Star (4 CE's)
Class A-325 – Hair Removal – Lumenis LightSheer (4 CE's)
Class A-330 – Pigmented Lesions – Palomar Q Yag 5 (4 CE's)
Class A-335 – Spider Veins – Laserscope Aura (4 CE's)
Class A-340 – Hair Removal – Sciton Profile (4 CE's)
---
Class 115 – Basic Nonablative Laser Training (8 CE's)
Course Fee – $1250.00 (lunch included)
Class A-315 – Acne/Wrinkles – Quantel Medical Aramis – (4 CE's)
Course Fee – $1650.00
Class A-320 – Vascular Lesions – Cynosure V-Star – (4 CE's)
Course Fee – $1650.00
Class A-325 – Hair Removal – Lumenis LightSheer – (4 CE's)
Course Fee – $1850.00
Class A-335 – Spider Veins – Laserscope Aura (4 CE's)
Course Fee – $1650.00
Class A-340 – Hair Removal – Sciton Profile (4 CE's)
Course Fee – $1650.00