Both Restylane and Perlane are superior cosmetic dermal fillers made from the same process that produces hyaluronic acid (HA). The only difference is the gel particle size and consistency of the products. Perlane has larger gel particles and is thicker than Restylane. It is designed for deeper injections into larger folds and wrinkles. Restylane has a more watery consistency than Perlane and uses smaller HA particles. Restylane can also be used in deeper folds but it is easier to use than Perlane when injecting areas that use less product like in the lips and under the eyes.
Some patients benefit from a layering of both products, where Perlane is injected deeper and Restylane nearer to the surface in areas of deep folds (laugh lines). Your practitioner should be able to make recommendations after assessing your needs and goals.
Read About All Celibre's Facial Shaping Techniques
Los Angeles Perlane and Restylane injections by Celibre Medical, celibre.com/restylane.
Schedule a free Restylane Los Angeles consultation, www.celibre.com/contact-list.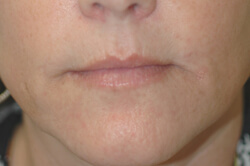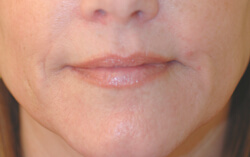 Los Angeles Restylane lip enhancement before and after pictures at celibre.com/restylane-injections-before-after-pictures-photos.
Lori Haney, RN, MEP-C
CMLSO