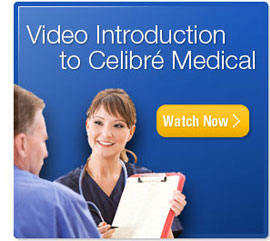 At Celibre Medical Corporation, we don't perform plastic surgery, we can't help you lose weight and we won't make your teeth any whiter. But we are experts at laser dermatology and injectable treatments.
With more than 20 lasers, 30 years experience and over 75,000 laser and injection procedures performed in the past five years, Celibre is one of the most experienced laser dermatology facilities in Los Angeles and Orange County, CA.
Our focus on providing the most effective laser dermatology treatments and injections is a beautiful thing, and we think your skin will agree.
We offer a variety of safe, effective laser treatments and injections for numerous skin conditions:
Laser Resurfacing for Wrinkles, Sun Damage
Sun Spot Removal, Age Spot Removal, etc.
Melasma Treatment (Facial Blotching)
Birthmark Removal (Cafe-au-lait, etc.)
Stretch Mark Removal and Reduction
Spider Veins & Other Vascular Lesions
Laser Scar Removal, Keloid, Surgical, Etc.
Neck and Chest Sun Damage (Poikiloderma)
Vascular Birthmarks (Port Wine Stains)
Blood Freckles (Cherry Hemangiomas)
Facials, Peels and Microdermabrasion

Celibre Medical Corporation is unique when it comes to effectively treating problem skin conditions because we are one of the few pure Los Angeles and Orange County laser dermatology facilities. Because of our depth of experience in laser dermatology (over 28 years in practice) and the breadth of technology we possess, we are able to choose the very best laser for your particular condition.

Celibre Medical Corporation uses only the most effective, state-of-the-art lasers and injection products for our treatments. Many other anti-aging medical spas (or med-spas) and treatment facilities use "all-in-one" equipment (including IPL or Intense Pulsed Light) that purports to be able to solve all your skin conditions. We are not proponents of the one-size-fits-all IPL approach, and that's why we possess more than ten different types of lasers. We have become experts in cosmetic laser surgery and injection treatments by improving our protocols over years by keeping up with the most up to date skin laser treatments.

At Celibre Medical Corporation, we avoid "magical" anti-aging creams and non-laser (non-medical) anti-aging treatments such as microdermabrasion. We do this because we pride ourselves on being able to deliver outstanding results. Unless we have verified the effectiveness of a treatment independently, we will not offer it. In addition, because most of our patients would rather not have a "downtime", we also do not offer invasive surgical procedures like CO2 resurfacing or dermabrasion.

Dr. Harold Kaplan, who is board certified in facial plastic surgery, has been performing cosmetic laser surgery for over 15 years is an expert in laser skin care. He has been a leader the Los Angeles laser treatment industry since he started performing CO2 resurfacing in the early 1990's.
Contact us today to schedule a FREE consultation!