Women aren't the only ones concerned with their appearance and who also use Botox, Restylane, Juvederm and Perlane. Many men are just as concerned and aware about their appearance as women, but usually aren't quite as certain about what to do. It is a common misconception that men are accepting of their changing appearance or are not concerned. In our experience, men welcome an opportunity to have a trusted Botox, Restylane, Juvederm or Perlane practitioner listen to their goals and explain how they may be reached.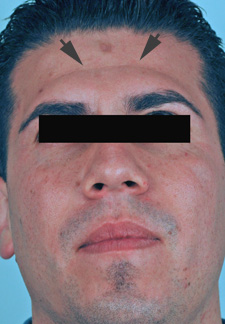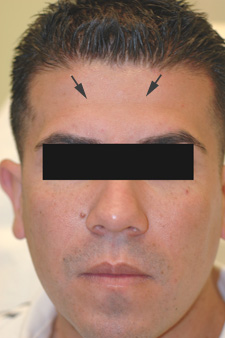 The most common service that men seek out is Botox Cosmetic injections to soften and/or resolve forehead lines. It is also common to use Botox for the area between the eyebrows and around the eye area. In addition to Botox Cosmetic, which is a muscle relaxer, men can also benefit from cosmetic dermal fillers (hyaluronic acid) such as Juvederm, Restylane, and Perlane. These fillers provide a natural, appealing look by filling areas of the face that have lost volume with age. The most common areas treated are the hollows of the lower eye area (tear trough), nasolabial folds (often referred to as laugh lines), the marionette lines (the lines or pockets of depressions around the corners of the mouth and chin area). Fillers like Perlane, Restylane and Juvederm are a nice way to compliment Botox Cosmetic treatments if a man continues to have very deep grooves/folds to the forehead even with the muscle relaxed from Botox.
Celibre Medical offers a private, individualized consultation for men and women alike to express their goals for their appearance. Our nursing team will offer the appropriate feedback and education as well as providing photos of actual patients that have benefited from services. Remember, being motivated to look one's best should not be gender biased.
---