You're browsing Realself and you keep coming across the term "brow shaping". If you're thinking this term relates to plucking, tweezing or waxing the eyebrows, think again! In the aesthetic world, brow shaping refers to techniques and treatments that change the position, lift/arch and or volume of the eyebrow and the area around it.
Why is this important? Because no other area reveals more information about your age than your eyes. Signs of sun damage, volume loss and skin laxity show up here first before anywhere else on your face. A skilled aesthetic practitioner knows this, and understands the value of using minimally invasive treatments such as Botox Cosmetic and dermal filler injections to correct and reverse these changes.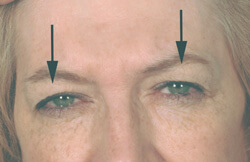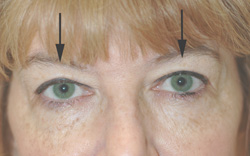 If you feel like your brows are flat, there's an easy way to both lift and arch them with Botox. When precisely and carefully placed into the right facial muscles, Botox can completely change the shape and position of your eyebrows. Lifting them, opening-up your eyes and smoothing out the skin around the eyes can take years off your appearance.
If your brow bone (or bony eye socket) has flattened, then injections with dermal filler products such as Juvederm and Restylane can softly and naturally reshape your brow. This in turn also lifts and shapes the eyebrow.  Are your eyes looking hollow?  Temples sunken in? Do these changes make your eyes look sharp or angular?  If so, hyaluronic fillers such as Restylane can safely be used under your eyes and in your temples add volume and "round out" your upper face.
Restoring the balance and natural contour of your eyes can help you look refreshed, younger and relaxed. Remember, your eyes are the focal point of your face—your most important facial feature!
Read About All Celibre's Facial Shaping Techniques
---