Do you notice that you look unhappy, like you're frowning, even when you think you're not? Do others ask if you're upset or sad when you're having a perfectly fine day? If you've noticed that the corners of your mouth seem to be turned downward, then we're going to give you some information that will make you very happy—we can correct a mouth frown with Botox (Dysport), dermal filler injections, or using both.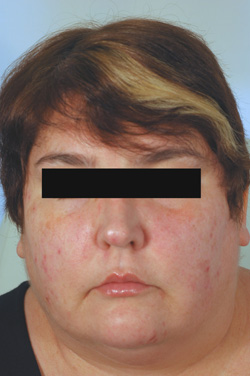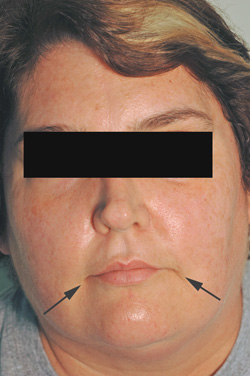 You may have a mouth frown due to an overactive muscle that pulls down the corners of the mouth. When this muscle becomes overactive, your mouth is set in a frown even when you don't think about it.  This can easily be reversed with Dysport injections into these muscles. Once relaxed, the corners of your mouth become more horizontal or straight, removing that appearance of a frown. Many people even feel they turn upwards a bit, giving you a hint of a smile.
Another reason you can develop a mouth frown is that the corners of the mouth lose  volume as you age. This subtle loss of soft tissue along with the loss of collagen and elastin in the skin can cause the edges of your mouth to turn downward because they have less structural support. This is where dermal filler injections with products like Restylane and Radiesse come in.  They replenish lost volume and support the corners of your mouth, turning them in a direction that makes you look and feel happy!
Many patients like you do very well with a combination of both Botox and dermal filler injections for the mouth frown. It's a problem that is more common than you think, but these treatments provide both safe and effective correction that will get you smiling again in no time at all!
---