We've had many requests for Voluma over the past few months in response to the launch of Allergan's newest dermal filler product. The strategy of our organization has always been to let new products earn their place in our practice by proving, over a year or two in the market, that they are worth the hype.
And that's what product launches are – hype. The manufacturers of lasers and injection products have to hype their products with huge PR campaigns to try and make a name for their brand in an already cluttered cosmetic dermatology marketplace. They get consumers really excited when appearing on shows like "The Doctors" and "Dr. Oz". The problem is that the reality of the product is usually quite far off from the hype and Voluma is a perfect example.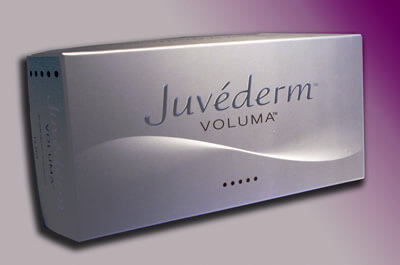 In the FDA study used for the approval of Voluma in the cheeks, the AVERAGE patient used 6.5 CC's of product in the cheeks. Now, if you know anything about injection product, you know it's very unusual to use this much product. In fact, most patients at our practice get a maximum of 3-4 CC's in the cheeks. To give you an idea of how much this would cost in today's market, Voluma is selling for between $750 and $1000 per CC. So that 6.5 CC average patient from Allergan's study would have paid between $4,875 and $6,500 for their injections. We don't know many consumers willing to pay that for their injections.
On top of this fact, if you inject 6.5 CC's of ANY dermal filler, you are going to get a lot of duration, just because there is so much product in the cheeks. Voluma claims a 2 year duration, but Juvederm XC also claimed 18 months when they originally came out and if you know Juvederm, you also know it doesn't last for 18 months. We believe that it's very realistic for Voluma to achieve 12 months of duration, but beyond that we are skeptical and will let consumers weight in over the next year as to whether the premium cost of Voluma is worth it.
---