Are you interested in learning more about what lasers can do for your skin? Laser medicine is a growing, innovative and exciting field that is finding new and safer ways to treat many different skin problems and issues each day. While, we often think of dermatology as being "everything skin", you may be surprised to learn that not every dermatologist practices laser dermatology. Training programs preparing young doctors and other practitioners may include basic information about laser medicine, but often the art of laser dermatology and an in-depth knowledge can only be obtained through other, more specialized training services. It takes a special love of lasers to pursue and maintain the knowledge and skill level necessary to practice this unique field of medicine.
Laser Dermatology is the practice of using powerful, precise and specialized devices that emit light to address many varied and difficult skin conditions. It is a field of medicine that offers unique and non-invasive solutions to many medical and cosmetic problems that just can't be addressed the same way using surgical or non-surgical dermatology approaches. Lasers offer an elite level of precision and control that is unmatched. It also offers patients with darker skin types a wider and safer range of treatment options for their skin issues.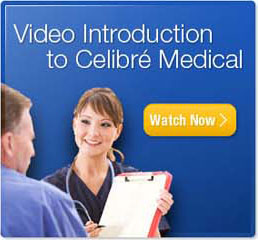 At Celibre Medical, each of our dermatological lasers is FDA-approved for the problems we treat. We follow all the stringent rules and regulations to comply with the maintenance of our equipment, ensuring that you only receive the safest and highest quality treatment. We understand that no two patients are alike. To tailor a laser treatment plan to your specific needs, we offer over 20 FDA-approved lasers to meet every concern for every different skin type.
Dr. Harold Kaplan is a facial plastic surgeon who has practiced laser dermatology as a subspecialty since 1995. He has over 35 years of clinical experience, including both facial plastic surgery and laser dermatology. He's led Celibre Medical to become one of the premier laser dermatology practices in Southern California. It is our mission and our goal to provide you with the safest and most effective laser dermatology services delivered with an expert level of care in an exceptional environment. We believe this is why our patients have a superior experience and exceptional results at our facilities.
We provide laser dermatology services to treat these conditions:
Laser Resurfacing for Wrinkles, Sun Damage
Sun Spot Removal, Age Spot Removal, etc.
Melasma Treatment (Facial Blotching)
Birthmark Removal (Cafe-au-lait, etc.)
Stretch Mark Removal and Reduction
Spider Veins & Other Vascular Lesions
Laser Scar Removal, Keloid, Surgical, Etc.
Neck and Chest Sun Damage (Poikiloderma)
Vascular Birthmarks (Port Wine Stains)
Blood Freckles (Cherry Hemangiomas)
Contact us today to schedule a FREE Laser Dermatology consultation!     

Relevant Links
Meet Dr. Harold Kaplan, M.D., F.A.C.S.