Laser Scar Removal | Before and After Pictures | Cost
At Celibre Medical Corporation, we custom create a treatment plan that targets the specific features of your scar that bother you the most. Our overall goal is to make your unwanted scar look and feel as much like the normal surrounding skin as we possibly can. To help us with this, we have over 20 different, state-of-the-art, FDA-approved lasers at our disposal! We are well equipped to treat keloids, surgical and pigmented scars of all types. Specifically, we use the Cynosure V-star, the Medlite C6, and the Palomar Q YAG V to help us improve both the color and texture of scars.
Raised, bumpy, textured scars respond well to the Cynosure V-star. This laser specifically uses heat to shut down some of the tiny blood vessels that are feeding the overgrown scar tissue. When there's less blood flow, there's less scar tissue. It's a really cool treatment that can literally cause a scar to shrink over time!
Pigmented scars do well with the pulsed dye lasers (for red scars) and the Medlite and Palomar q-switched lasers (for brown, dark scars). The Cynosure V-star is a pulsed dye laser that destroys the small blood vessels in the scar that give it a reddish color. It's a great tool for helping pink and red scars fade to the color of a normal skin tone. The q-switched lasers (Medlite and Palomar) target excess melanin, which is what gives a darker colored scar its dark color. Again, this really works to make a darker, brownish scar blend in with its more normally colored surrounding skin.
During a treatment with these lasers, you may feel a sensation of heat. They can also feel like a rubber band snap when fired on the skin. While it can hurt a bit, it's usually a quick sensation that goes away in an instant. Our treatment sessions will last anywhere from 10-30 minutes. The absolute best part is that none of the lasers that we use in the treatment of unwanted scars leaves you with any downtime. So you can get back to your life immediately after treatment!
Give us a call today to schedule your free consultation to discuss how we can help you minimize the appearance of your unwanted scars. It's free to you and will help you get a better idea of what we have to offer you. We are always happy to answer your questions and review any aspect of your care with you at anytime. In Los Angeles and Orange County, Celibre Medical Corporation is leading the way in laser treatment of unwanted scars and we look forward to helping you!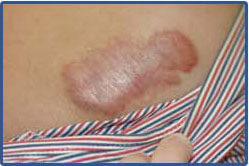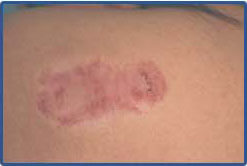 View more Laser Scar Removal before and after photos
Laser Acne Treatment equipment

Contact us today to schedule a FREE Laser Scar Removal consultation!