Celibre Medical is unique when it comes to our approach to anti-aging treatments and skincare. We focus solely on the skin. We don't do plastic surgery, weight-loss or teeth whitening. We focus every ounce of our energy and resources on all things skin. We believe this approach gives us a laser-like focus and expertise that is unmatched and hard to find!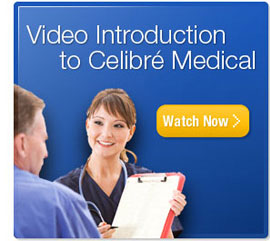 We have more than 20 different, state-of-the-art, FDA-approved lasers and over 30 years of combined experience using them. In the past five years alone, our practice has performed over 75,000 laser and injection procedures in the Los Angeles and Orange County, CA areas! We are the experts in all things skin! And our happy patients not only look great, they feel great about the way they look too!!
Come and see what makes us different from the competition. We are one of the most experienced and qualified laser dermatology facilities in the Southern California area, and we'd like to meet you and show you what makes us better than the rest.
We offer a wide variety of safe, effective laser treatments and injections for numerous, problematic skin conditions and concerns:
Laser Resurfacing for Wrinkles, Sun Damage
Sun Spot Removal, Age Spot Removal, etc.
Melasma Treatment (Facial Blotching)
Birthmark Removal (Cafe-au-lait, etc.)
Stretch Mark Removal and Reduction
Spider Veins & Other Vascular Lesions
Laser Scar Removal, Keloid, Surgical, Etc.
Neck and Chest Sun Damage (Poikiloderma)
Vascular Birthmarks (Port Wine Stains)
Blood Freckles (Cherry Hemangiomas)
As one of the very few pure laser dermatology facilities in Los Angeles and Orange County, we possess both the experience (over 40 years combined) and the most up to date gold standard laser technology available (over 20 different, FDA-approved devices) to tackle almost any skin concern safely and effectively.
See how our customized, individual approach to care not only provides you with the safest and most comfortable care, but also delivers superior results! While most other medical spas (or med-spas) have only a few devices that they claim will treat all skin conditions, Celibre Medical owns and utilizes over 10 different types of technology that are each perfectly suited to treat numerous different skin problems and concerns. Our expert practitioners utilize each of our 20 different lasers, offering a customized approach to your skincare. You will not find anything cookie-cutter here, and we do not use a "one-size-fits-all" approach to your care. We routinely update all our treatment protocols and devices to ensure that you are receiving the latest, most up-to-date treatments and injections.
Here at Celibre Medical, we don't promote "miracle" anti-aging creams or provide non-laser based treatments such as microdermabrasion. We do this to ensure our patients only receive superior results, not available anywhere else. Before we offer a treatment or procedure, we conduct in-office trails that verify and confirm its safety and effectiveness. If it doesn't work or isn't safe, we won't offer it…period.
Dr. Harold Kaplan is board-certified in facial plastic surgery, and he has been performing cosmetic laser surgery for over 15 years. He is an expert in laser skincare and has been a leader in laser medicine in the Los Angeles area since he started performing CO2 resurfacing in the early 1990's.
Contact us today to schedule a FREE consultation!