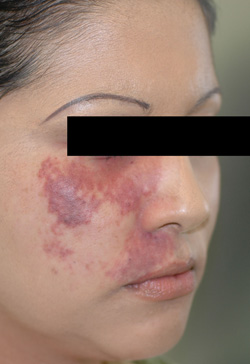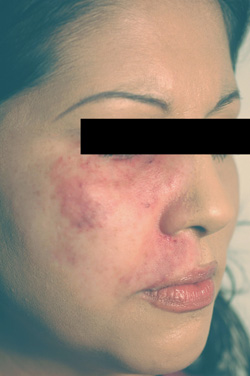 A Port Wine Stain is a term used to describe a birthmark that is vascular in nature. This means that the birthmark is comprised of a network of very small capillaries.
The abnormal (and close to the surface) blood vessels is what gives this birthmark a red or purple color. Port Wine Stains are most often found on a person's face, neck, or both. They may also be found on other parts of the body but not as commonly as on the face.
Port Wine Stains are benign (they are cosmetic in nature) but may be concerning to the patient because of how it affects their appearance. Port Wine Stains are effectively treated with newer generation of pulsed dye lasers which offer the best outcomes for results as well as safety.
---